Meet the Team
The Daniels Holiday Homes team is an assemblage of diverse and dedicated professionals who are passionate about delivering extraordinary holiday home experiences. Our team members come from various backgrounds but are united by a shared commitment to excellence in service.
Each member brings a unique set of skills and expertise to the table, contributing to our exceptional service delivery and operational efficiency. From our forward-thinking strategists and detail-oriented property managers to our concierge professionals and guest relations experts, every individual in our team plays a crucial role in our pursuit of excellence.
People
Our people are at the heart of everything we do, and their tireless efforts and unwavering commitment to our vision are what make Daniels Holiday Homes the trusted choice for luxury holiday home rentals. Get to know the faces behind our success and discover what makes us unique.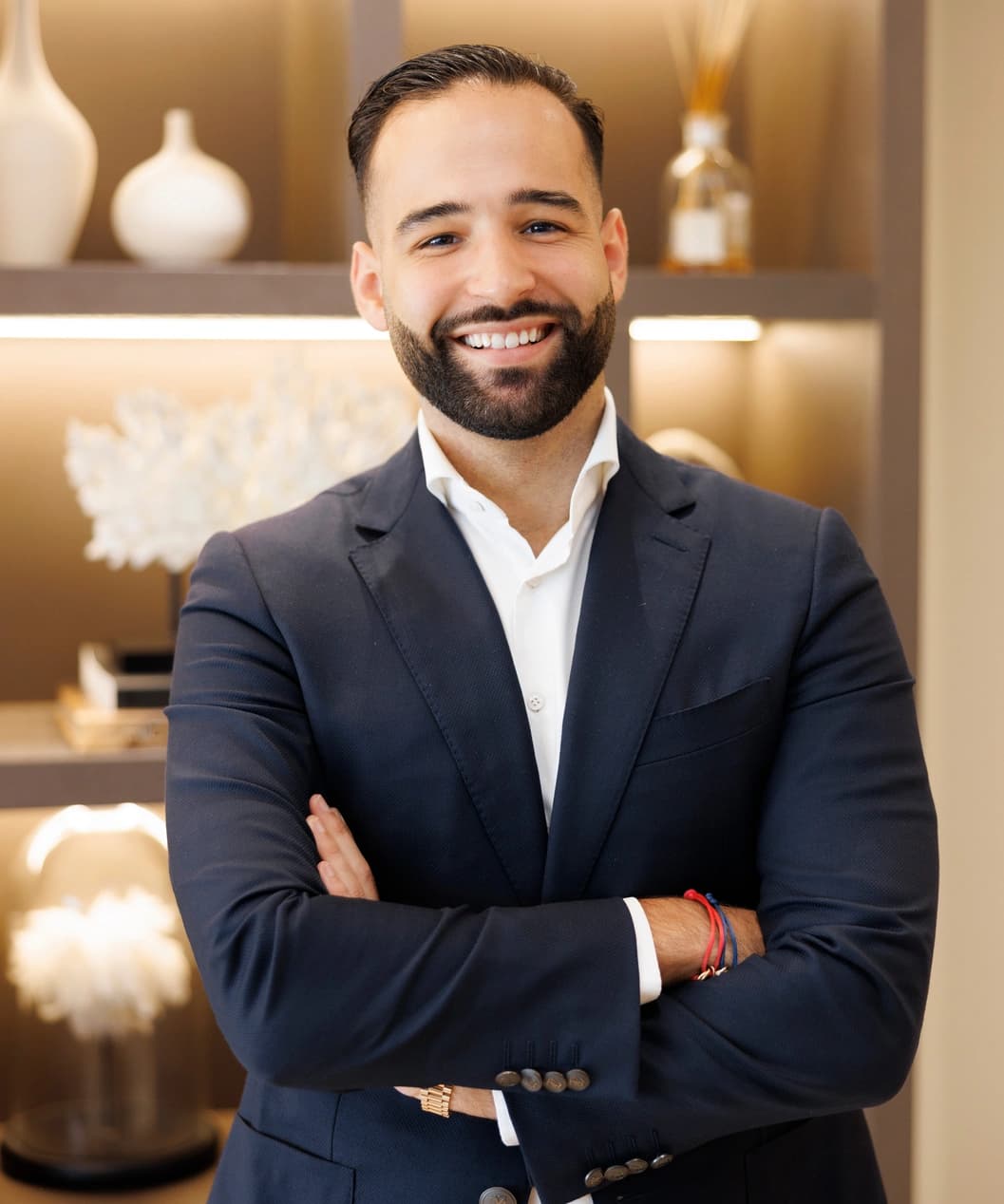 Daniel Drommel
/
Chief Executive Officer
Daniel is a seasoned entrepreneur with deep roots in the luxury holiday home rental market. A graduate of the Canadian University Dubai, he started his career in real estate, where he gained key insights that shaped his vision for short-term rental properties. Known for his emphasis on building lasting relationships, Daniel's entrepreneurial spirit and passion for creating value has positioned Daniels Holiday Homes at the forefront of the industry.
Aamir Mallick
/
Director of Operations
Aamir, a hospitality enthusiast originally from Pakistan, found his second home in Dubai, UAE, in 2016. With over a decade of experience, he's become a driving force in luxury hospitality. Starting with prestigious 5-star hotels like Marriott International and Ramada, Aamir has mastered Sales, revenue management, and Guest Experience operations. His journey is a testament to passion and dedication.